With the "European idea" much in question these days, we thought we'd celebrate the E.U. with a few different awesome ways to spend the summer here – one for each E.U. member nation, to be exact. We're sure you know your country better than us, though, so share your ideas in the comments!
(Source: Area 47)
AUSTRIA: AREA 47
Tyrol's bustling "ultimate outdoor playground" offers everything you can think of in the way of summer activities, from canyoneering and rafting to a freestyle water ramp (bring your own gear!). If you don't mind the crowds, Area 47's got enough to keep you busy all summer long.

(Source: anygivenbeer.com)
BELGIUM: BEER DRINKING
Looking to drink away the hot summer months? There's no better place than Belgium, home to one of Europe's richest beer cultures. Check out the North Sea Beer Festival August 28-30 to sample some of the country's finest brews.
(source: iztreshteam.org)
BULGARIA: MOUNTAIN BIKING
The best way to explore Bulgaria's vast open spaces is via bike. The UK-tourist hotspot of Bansko is an easy starting point, while the vast Rhodope mountains to the east offer a more adventurous destination.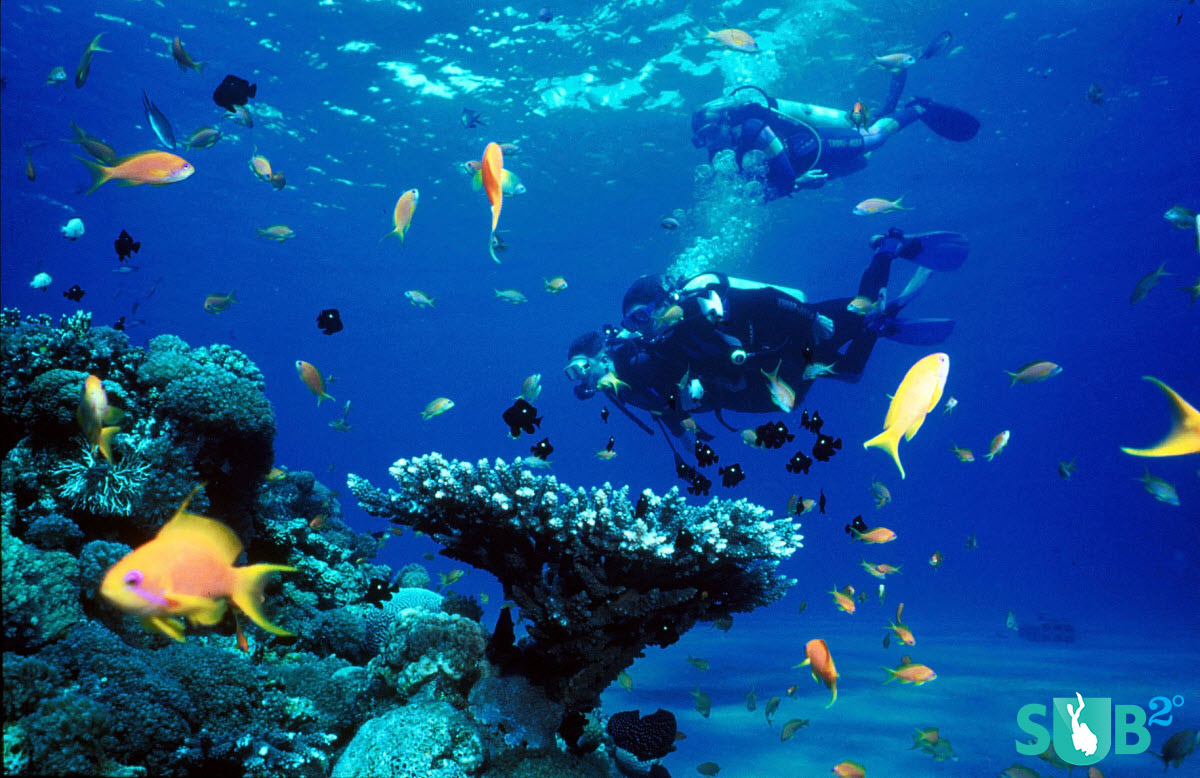 (source: diveadvisor.com)
CROATIA: SCUBA DIVING
Croatia's spectacular beaches can sometimes get crowded, so escape the crowds underneath the surface for some of Europe's best SCUBA diving. Insiders recommend the cliffs of Sušac and the reefs around Biševo.

(source: eightsmileys.com)
CYPRUS: KITESURFING
The Mediterranean island of Cyprus has a vibrant kitesurfing scene. Pick up some skills at the Kahuna Surfhouse.

(source: hiconsumption.com)
CZECH REPUBLIC: JUMPING STILTS
Okay, this is a bit out there, but in Prague you can rent jumping stilts for city tours, or even take a lesson on how to backflip. Just another weird reason to visit one of Europe's most intriguing cities.

(source: sailingworld.com)
DENMARK: WINDSURFING
Denmark is a windsurfing hot spot, with locations including Klitmøller (aka "Cold Hawaii") offering premiere wind and water conditions to set sail.

(source: myphotodump.com)
ESTONIA: BALLOONING OVER TALLINN
Balloon Tallin offers visitors to Estonia's capital a bird's-eye view of this bustling Baltic hub for €25 a head. The night views are the most spectacular.

(source: rukapalvelu.fi)
FINLAND: CANOEING UNDER THE MIDNIGHT SUN
For three long summer months Finland receives nearly 24 hours of sunshine. Make the most of it with a multi-day canoe trip. This website is a great place to get started.
FRANCE: WINGSUIT BASE JUMPING
For the true adrenaline freaks, the cliffs of France are a prime-time location to send your body into the clear blue yonder. If you're already an experienced skydiver, you can even take a BASE-jumping course.
GERMANY: CABLE WAKEBOARDING
Did you know? Germany is at the center of the growing cable wakeboard movement, with more cable parks than any other nation. There's a full list of parks here, and if you need some help getting started, check out the O'Neill Experience Wake Camps.

(source: therunwayjournal.com)
GREECE: CLIFF JUMPING
Crisis or no, Greece is still an amazing place to visit, and its cliffs are second to none for plunging into the warm waters of the Mediterranean. Here are a few tips for spots around Santorini.

(source: budnews.hu)
HUNGARY: SZIGET FESTIVAL
Budapest's legendary island music festival draws crowds from across Europe, with a varied line-up of artists from Alt-J to Major Lazer to Robbie Williams. If you're a music-fest fan, this one's a must.

(source: blogspot.com)
IRELAND: ROAD BOWLING
In the Irish counties of Cork and Amagh you can immerse yourself in the wacky sport of road bowling, which consists of hucking an iron cannonball down a country road. Keep a sharp eye out if you're driving around those parts…

(source: listtoptens.com)
ITALY: THE DOLOMITES
This UNESCO World Heritage mountain range in northern Italy is a must-see for any mountain traveler. Walk, hike, bike or climb your way through a surreal landscape of jagged, tooth-like mountain formations, and pay tribute at Shane McConkey's last cliff on the Sella Massif near the Sass Podoi cable car (Insider tip: there's an amazing pocket canyon to explore in the Plan del Siela valley underneath the cliff.)

(source: remaco.lv)
LATVIA: WIND-TUNNEL FLYING
A must-visit in Riga is the Aerodium in Sigulda, where you can don a special flight suit before launching off in Latvia's only vertical wind tunnel.

(source: panaramio.com)
LITHUANIA: PARAGLIDING
Lithuania? Paragliding? Why not. Here's a map to some spots where you can take flight.

(source: wikimedia.org)
LUXEMBOURG: THE CASEMATES
Looking for something to do in Europe's last Grand Duchy? Check out the Casemates, a 23-km long network of tunnels around Luxembourg City. Get info on guided tours here.

(source: sonnietrotter.com)
MALTA: ROCK CLIMBING
The sun-drenched Mediterranean island of Malta offers some of the continent's most breathtaking climbing routes. Check out the Malta Rock Climbing Club's website for info on routes and guides.

(source: skiresort.info)
THE NETHERLANDS: INDOOR SKIING
Looking for an alternate take on summer skiing? Check out the Netherlands' indoor ski scene. Laandgraf boasts the largest indoor slope and a nice stock of jib obstacles, while Montana Snowcenter, home of Dutch shredder Mees van Lierop, also has a solid offering.

(source: Dirt Kosmos Facebook)
POLAND: DIRT JUMPING
Poland is home to a vibrant underground BMX dirt-jumping scene, with jump tracks snaking their ways through woods and in abandoned lots. Recommendations include the EC4 trails in Łódź and the Dirt Kosmos park in Wrocław. Just remember, it's "dig to ride" here!

(source: exploration-online.com)
PORTUGAL: SURFING
With almost a thousand kilometers of prime Atlantic coastline, Portugal is among Europe's premiere surf destinations. Here's a handy map of some spots to help you get around.

(source: rideinromania.com)
ROMANIA: ENDURO MOTORCYCLING
Romania's hinterlands are a popular destination for enduro motorbike tours. Rent a bike or bring your own.

(source: miceslovakia.com)
SLOVAKIA: THE HIGH TATRAS
Slovakia's High Tatras mountain range is an exciting, off-the-beaten path destination for hiking and backpacking. And you can cool down in the world-famous Dobšinská ice cave.

(source:antofaya.com)
SLOVENIA: WHITEWATER KAYAKING
The little Balkan/Alpine republic of Slovenia is home to some of Europe's best whitewater kayaking and rafting. If crystal-blue waters and slot canyons are your type of thing, check out the Soca River and many other spots.

(source: shbarcelona.com)
SPAIN: SKATEBOARDING
Looking for a true taste of European freestyle culture? Look no further than Barcelona, Spain, home of Europe's realest skateboard scene. With countless skate spots (here's a map) and cultural treasures to explore, a visit to Barcelona is a sure way to spice up your summer.

(source: bikersadvice.com)
SWEDEN: BACKPACKING
Like the other Scandinavian nations, Sweden's Right of Public Access means you can camp almost anywhere, and as mentioned above, the summer sunlight lasts nearly 24 hours a day. Grab a backpack and get going.

(source: dailymail.co.uk)
UNITED KINGDOM: BACKCOUNTRY DRY SLOPES
Last but certainly not least, the good old U.K. offers up Europe's finest "backcountry" dry slopes at the abandoned Sheffield Ski Slopes. Looks like a serious training ground for your street skiing skills.